The Top 5 Worst Holiday Traditions
Holiday traditions are great until you realize decorating the tree is more of a chore than anything. Your mother tells you she wanted to wait to decorate the tree so the family could do it together, but she actually wanted her children to decorate the damn tree because she's done it for way too many years (which is a notable strategy).
Since holiday traditions can only be so entertaining year after year,  I decided to write about the five worst holiday traditions. Like everything I write, the following is entirely backed by science and anthropological studies.
The 5 Worst Holiday Traditions
#1 Writing Christmas Letters (AKA my family is better than yours)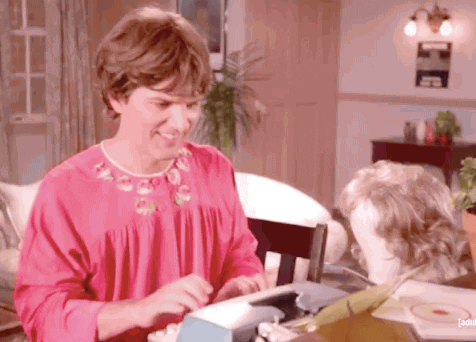 Actual Christmas cards aren't that bad, unless you have a really weird, borderline incestuous family photo smacked across the front. The worst part of Christmas cards is when Susan writes a two page, single-spaced novel on the whereabouts of the family. No one cares your daughter is studying abroad in Spain, and that your family took a cruise around the Bahamas back in April.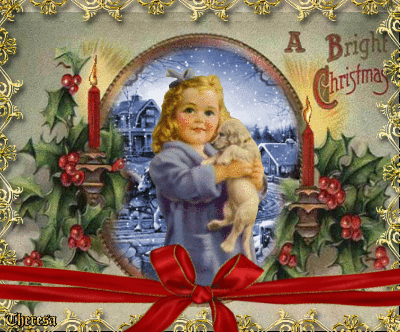 Not to mention every novel ends with the following: 
"May your holiday and New Year be blessed with grace and perseverance. A very merry holiday from my beautiful family to yours.
Blessings,
The Millers"
#2 Making a Gingerbread House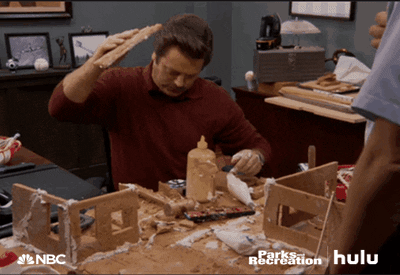 Making a gingerbread house is fun for the first 10 minutes until you're stuck trying to "glue" two pieces of semi-edible drywall together with icing. Things keep collapsing, the five-year-old across the table from you is using slivered almonds as roof tiles, and your house is a fuggin' disaster. Not to mention the candy you use to decorate isn't even the good kind of candy. When you're finished washing your sticky little hands, your only option is to treat yo'self with sandpaper-dry gingerbread or hard peppermint candies. Woof. 
#3 Secret Santa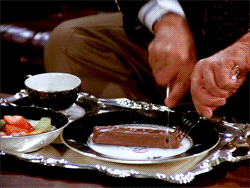 Let's be honest; no one is ever truly happy post-Secret Santa. Not only do you receive a bunch of lame Christmas tree erasers and a mug that says "I can't adult today", but you're usually the only a-hole in the office who forgot to get a gift for your coworker. It's the last day and all you have for Jerry is a Snickers bar with a bow on it. Jerry is too nice to say anything to you, but what he's really thinking behind that soft smile is "this fuuuuggin' guy."
#4 The Elf on a Shelf thing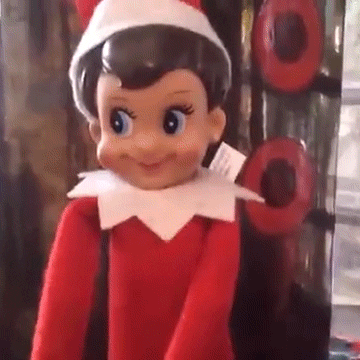 I'll be honest, I'm not sure what the whole Elf on a Shelf thing is all about, but the fact that someone created another mythical creature is concerning. Parents already have to pretend Santa Claus is hoppin' around from house to house, and now they have to bring a friggin' Elf to life too. Do yourselves a favor and just throw all the dolls into the fireplace [but be mindful of the harmful fumes the melting plastic could let off].
#5 Matching Pajamas on Christmas Morning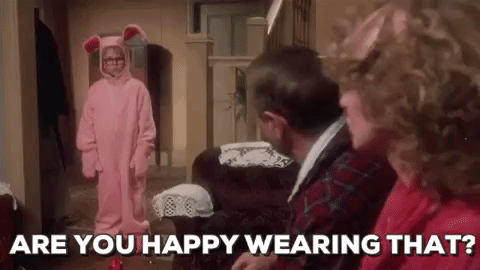 The only thing worse than your family matching pajamas on Christmas is the family photo that comes next. There is no such thing as a normal family photo where the family is wearing matching attire. I could go on about how weird this tradition is, but I have too many reasons and I have a feeling a large number of people are already offended this tradition is on the list.
If I offended you by trash talking your favorite tradition, I do not apologize. You're still reading this article so go ahead and post a Facebook comment about how offended you are, and then get back to the sticky mess you're calling a gingerbread house.
DITCH THE SWEATERS AND CLASS IT UP FOR CHRISTMAS THIS YEAR:
Happy holidays ya filthy animals!
---