10 Best Power Hours For Powerful People
Power Hour is considered a drinking game but the emphasis is definitely more on the drinking part. It's simple. Start your hour playlist, preferable one that includes Africa by Toto and Sister Christian by Night Ranger. Every minute when the song changes, take a shot of beer. You'll be drinking at least 5 beers in 60 minutes, which is categorized as binge drinking by the CDC.
Materials
Beer
A shot glass per person
Speakers
A Power Hour playlist, preferably the Shinesty one. It took me like 5 hours to make, so throw me a frickin' bone here.
Rules
Start your hour playlist. Every minute when the song changes, take a shot.
Remember, it's a shot of beer. Don't be a hero.
I'm no mathematics magician, but you'll drink at LEAST 7 beer in 60 minutes. If someone hasn't finished 7 beers when the playlist ends, consider them the loser.
The Shinesty Power Hour
I asked the simple question to Shinesty HQ: "What's your favorite power hour song?"….they did not disappoint. Here are 60 songs compiled into one playlist that took me way too god damn long to create. You're welcome.
80s Power Hour
I was going to make my own 80s power hour, but then I found this gift from the heavens, and trust me when I say it's way better than anything I could put together. This shit slaps.
90s Power Hour
This is probably the playlist I was conceived to. If you only recognize half of the songs in here, you were probably conceived to it too.
2000's Power Hour
Despite the fact the the 2000's is the most recent decade, it feels like there is more nostalgia for Pimp My Ride, Nokia Bricks, and pop songs with obligatory garbage rap verses than ever before. Drink up you weird angsty, emo kids.
Hip Hop/ Rap Power Hour
If you think Lil Uzi Vert is better than Tupac, you can fuck right off. All others welcome.
The Classics Power Hour
Before the word "banger" even existed, these songs were certified bangers. Straddling at least 3 decades these songs are certain to get you WGW faster than a college town karaoke night.
Mashup Power Hour
Mashups were sick in 2010, but that doesn't mean you can't relive the glory days of having slow iphones, unlistenable dub-step, and being in the throws of the worst recession since the Dotcom Bubble…Enjoy!
Vine Power Hour
Vine came and went before its time, but that doesn't mean we can't still celebrate the profound and moving works of art that these renaissance creators gave to the world. Drink when somebody need some milk.
Country Music Power Hour
Country music and drinking go together as well as Country music and lack of cultural awareness. However, this power is pretty good. Even if you're the kind of person that says "I basically listen to everything except country music", this power hour might change your mind.
Disney Power Hour
Drinking while watching scenes from children's movies is only weird if children are present. Trust me, that's why I'm never aloud to babysit is the greater Washington D.C. area again, but the details of that situation are for me, my lawyer, and little Timmy only.
Stay Weird & Take Shots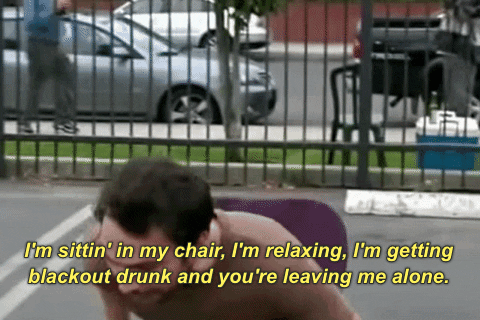 ---