The 2018 Ultimate Last Minute Holiday Gift Guide
You should never buy people what they want for Christmas, buy them what they need for Christmas. With countless hours spent surfing spammy websites and giving my computer four different viruses, I've created the ultimate gift guide for every type of person in your life.
Shinesty's 2018 Ultimate Holiday Gift Guide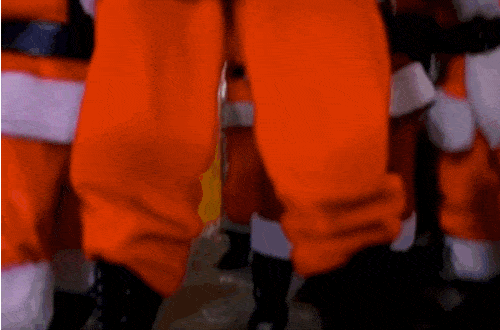 For the children in your life:
What an interesting life it would be if Santa penetrated the black market. Now, when children ask you questions about Santa Claus, you can just have them read this book.
For the women in you life:
This might be one of the best gifts you can give a lady. Whether or not she admits it, every woman wants to experience what it's like to have a knob. You can urinate where ever you want and you don't have to squat over ominous shrubbery (a vulnerable state). Anyways, this is a gift every woman has wanted for a long time, they just don't want to spend money on it.
For the boujee person in your life:
Snail secretion is packed with nutrients, so naturally women all over the world want to wipe it all over their face. This is a perfect gift for anyone you know who is into weird, expensive facial serums and lotions.
Side note: Next year I'm going to just make my own mask and sell it for $40. It's a mixture of Gold Bond and my very own saliva. As long as I find scientific evidence proving the benefits of saliva on your face, I'll be very successful. The End.
For the good ol' boys:
For all the good ol' boys out there who would rather put their pecker inside of a plastic golf club, than urinate behind a tree. There's a screw on cap, so you can carry your urine all over town if you please. 
For Absolutely Anyone:
There's no better gift than the gift of hygiene. I believe you can measure one's success in life by whether or not they own a bidet. One of my life goals is to own a porcelain bidet by the age of 40 (I can't make this up).  Until then, it's crucial to make sure all of your orifices stay clean. I give you: the Tushy Bidet–a portable bidet that'll keep you polished up until you can afford the big daddy.
If I missed a specific kind of person in your life (which I didn't because everyone can benefit from a portable bidet), give them a giftcard to Chili's. That's it. That's all I got for ya.
For the people you actually love:
This is a sequin pillow that has Nicolas Cage's FACE smacked right across the front. If for some reason you get sick of his face, you can hide it with red sequins.  If this doesn't get you goin', I have no idea what does. This is definitely a gift made for a lover. 
For the weird family that lives across the street:
A perfect gift for weirdly close families. The Experience Tube is like Chinese handcuffs but instead of trapping two fingers together, you're trapping two heads together. When worn properly, it basically just looks like two humans connected by a cloth umbilical cord. It's weird, but it'll be perfect for your neighbors.
For Kyle at the office:
A goatee is like a skin tag; it's not hurting anyone, but it's also not also not great to look at. You might feel weird supporting Kyle and his goatee, but he'll appreciate it nonetheless. His wife might hate you for it [if he has one], but Kyle will love it so much he'll probably buy you a submarine sandwich with extra meat. 
For the pregnant women in your life:
This is perfect for anyone in your life who's about to pop a kid out. Mothers every where are sick and tired of Placenta smoothies. It's time to get creative! This is the perfect gift to transform a boring placenta into a tasty, wholesome dish. 
NEED MORE GIFTS? SHOP STOCKING STUFFERS NOW
Shine On & Treat Yo'self ---