Beginning a Diet After New Years: As Told by Guy Fieri
A majority of people wake up on January 1st feeling like absolute garbage. Everyone has survived an entire month of living off wine, cookies, and gravy. There's a reason January is the time for gyms to increase their prices and why Dry January is a thing. If December was a human, it would be Guy Fieri.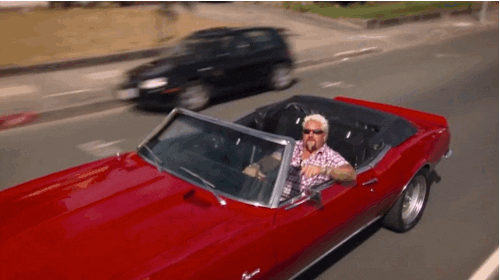 Guy Fieri–the host of Diners, Drive-Ins, & Dives–is a fifty year old man with bleached hair and a circle beard. For thirty minutes, you have the luxury of watching Guy slurp down various meats, cheeses, and sauces (which you can probably relate to during the month of December).
Guy is influential and relatable, which is why I've made him the centerpiece of this article.
Starting A Diet After New Years: As told by Guy Fieri
January 1st- January 7th: Your body is a goddamn temple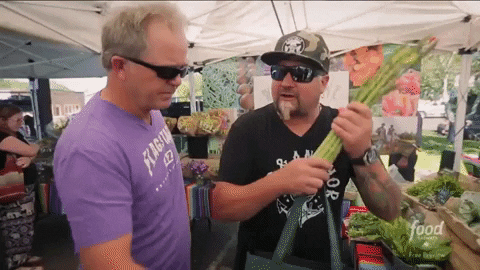 You're loving all the natural juices and fiber entering your body. Your body is a goddamn temple and it's your time to shine.
January 8th-11th: Things are beginning to plateau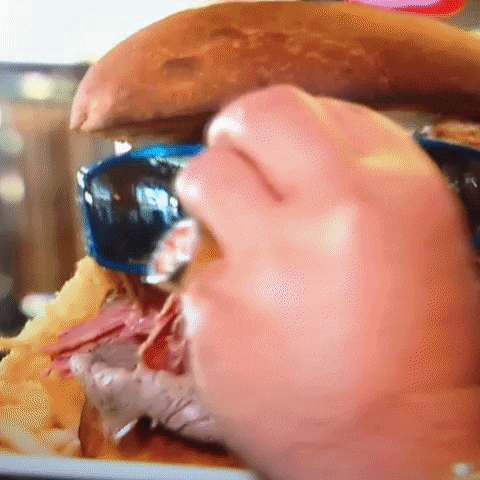 You're sick of eating like a rabbit–you want a meat facial. Your body is yearning for the meat sweats. So instead, you please yourself by personifying a sandwich. Everything's fine, Mom.
January 12th-15th: The gift of proximity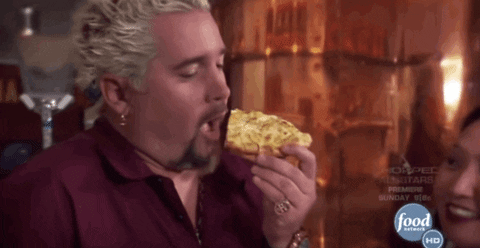 The personified sandwich didn't quite do it for you. You can't stop thinking about cholesterol and lactose. You decide to give yourself the gift of proximity.
January 16th-20th: Realizing your issues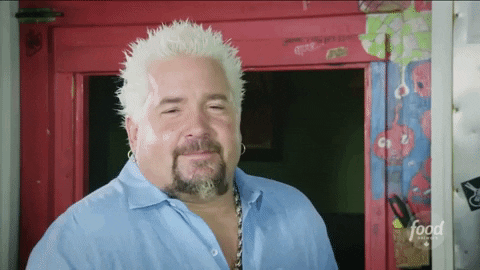 People begin asking you how you're resolution is going and you have nothing to say after all the weird things you've been doing with food.
January 21st, Part 1: Catching yourself in a moment of weakness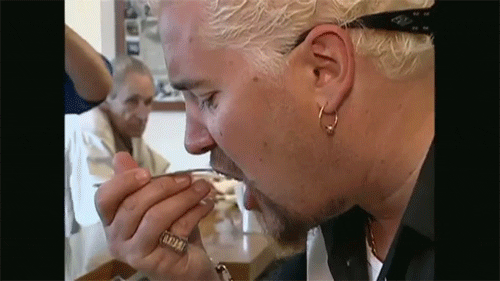 The moment of weakness has arrived. You've got it all in front of you. It's time to go in, but you catch yourself half way through. You chant the mantra: "You is kind. You is smart. You is important." (One of my favorite moments in cinema!)
January 21st, Part 2: Wow, close call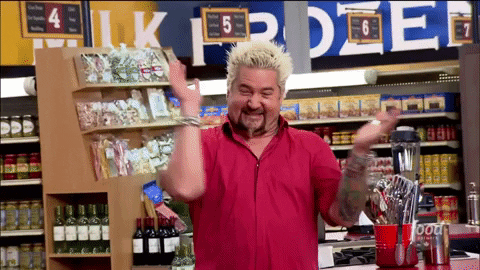 The mantra pulled you out of the darkness. You're frickin' proud of yourself.
January 22nd, Part 1: Honestly, whatever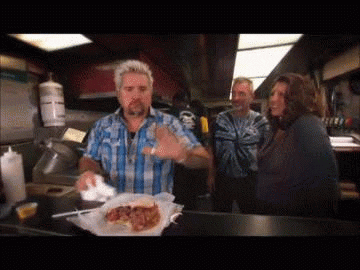 Honestly you've eaten healthy long enough and you're proud of the 264 hours you put in. It's time to treat yo'self.
January 22nd, Part 2: Just toss it back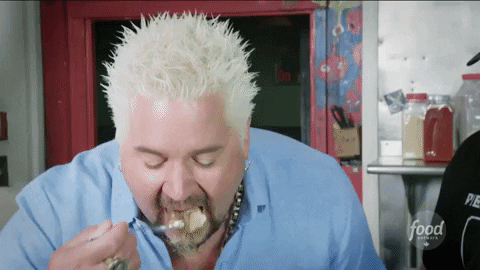 You're lost in the sauce and you don't care. The way everything is touching your tongue right now is better than you could have ever imagined. Embrace it. Love it.
January 22nd, Part 3: Ouch my intestines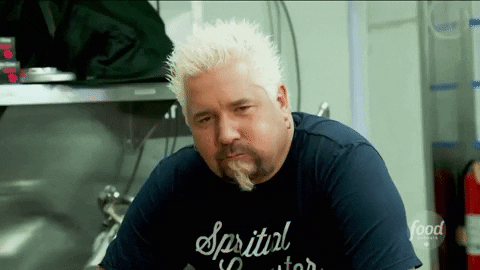 Your intestines don't know what's going on, and you feel like your internal organs might shut down at any moment. You've never had heartburn this bad before and you wonder what kind of monster lives inside of you.
January 23rd: Justification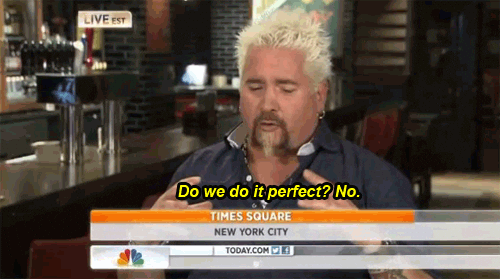 With justification comes failure. Diet's over. Happy friggin' New Year.
You almost made it two weeks–which is something to be proud of you. Also, just because you consumed 3,000 calories of BBQ in one sitting doesn't mean you can't start over tomorrow, right?
Want To Look Like Guy? Get Your Hawaiian Here:

Shine On & Always Cheer Yourself On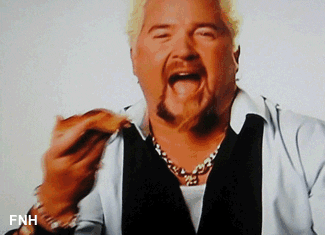 ---